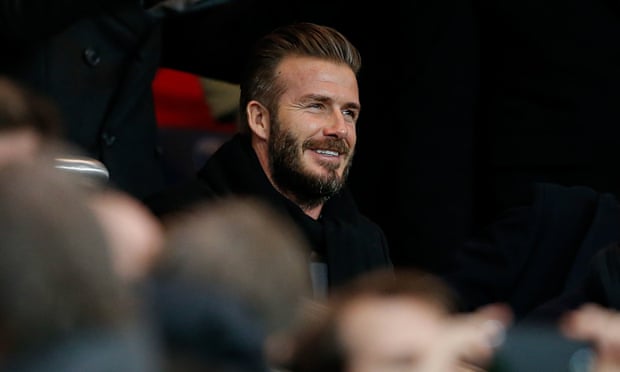 Figo, the 42-year-old former Portugal international and world footballer of the year, announced last month that he would stand against the current president of Sepp Blatter.
As well as going up against Blatter in May's election, Figo, the only former player standing, also faces competition from Jordan's Prince Ali bin al Hussein and the Dutch FA president for the role.
Beckham said he was pleased to hear his old Real Madrid team-mate was standingfor the position, saying world football's governing body needed candidates "passionate about the game".
Beckham said: "I welcome the candidacy of my friend Luís for Fifa president. Any successful organisation needs to have good people who are passionate about the game and want to do the best for fans.
"Fifa will only benefit from having a wide range of strong candidates present their visions for the game and it's good to see people volunteer. I wish Luís and the other candidates well."
Figo, who has served on the Uefa Football Committee from 2011 to 2015, issued a statement on 28 January saying he would run a campaign for change, focusing on "better governance, more transparency, increased solidarity and the protection of true football values".
From the working class suburbs of Lisbon, Figo went on to make 577 appearances for Sporting Lisbon, Barcelona, Real Madrid and Internazionale. He also captained Portugal at the 2006 World Cup during an international career in which he won 127 caps – making him Portugal's most capped player.