Daallo Airlines (D3, Djibouti) Chief Executive Officer Mohammed Ibrahim Yassin says his airline is planning to lease a pair of ATR72-500s – its first Avions de Transport Régional (Toulouse Blagnac) machinery – for use on its Somali network.
Speaking to African Aerospace, Yassin said that should all details be resolved and the turboprops arrive, the Djibouti-based carrier's sole BAe 146-200 – leased from Bulgaria's Aviostart (VSR, Sofia) – would then be reserved for charter flights.
Daallo currently serves Djibouti, Dubai Int'l, Jeddah, Mogadishu, and Nairobi Jomo Kenyatta with plans to connect Addis Ababa and Entebbe/Kampala with Mogadishu and Hargeisa in the short term. Once the situation stabilizes in Yemen, flights to Taiz and the recently reopened airport of Adenwill also be added Yassin said.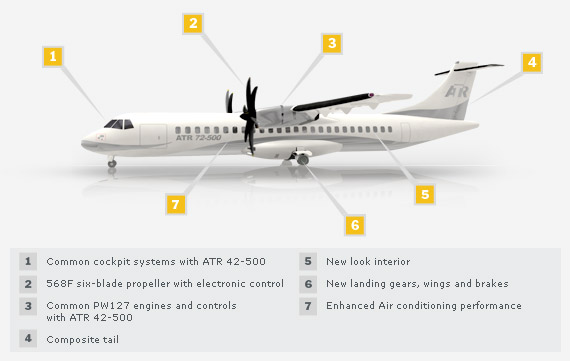 "We have to cover our home market adequately," he said. "That includes Djibouti, Somaliland, Somalia, Kenya, Ethiopia and Yemen. These are the countries we have to serve well."
Having formed the Africa Aero Alliance with Jubba Airways (Kenya) (3J, Nairobi Jomo Kenyatta) in February this year, the CEO said African Express Airways (XU, Nairobi Jomo Kenyatta) had also been approached about joining but had yet to respond at this time.
In the longterm, Daallo is planning to transition to B737 NextGens and is also evaluating wide-body options for the resumption of flights to Europe.