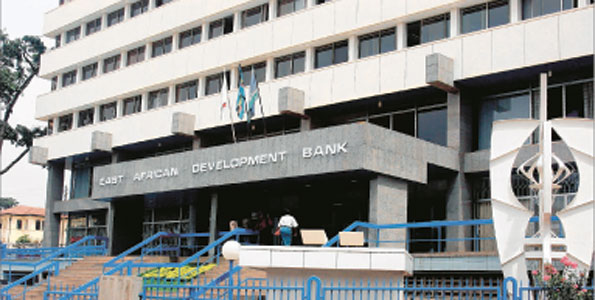 Insiders said member states are divided on whether the AfDB should further concentrate its focus on attracting private financing to large-scale infrastructure projects or move into new areas, including helping poorer nations access international debt markets.
Recent years have seen a huge jump in lending to Africa from non-traditional partners, particularly China. And since 2011, more than a dozen African countries have issued their first international sovereign bonds.
"The bank has had a 10 good years, but the key now is to stay in the game," said one AfDB executive director. "We have to be relevant and do that by doing the things that other (commercial and development) banks can't."
The vote could be decided on Thursday or Friday but if there is no clear winner it could take weeks.
The Abidjan-based bank, which was founded in 1964 to provide capital to foster economic development and alleviate poverty in its member states, is financed by both Africa nations and shareholder countries outside the continent.
Kaberuka will step down in August after serving two five-year terms, the limit for a president.
"Some shareholders would say they want a continuity of Kaberuka and others want to see the bank take the next step," said Bobby Pittman, a former vice president at the bank who now heads Africa-focused investment firm Kupanda Capital.
The bank estimates that Africa needs annual infrastructure investment of around $100 billion for the next decade.
"Infrastructure financing is key," Ivory Coast's Budget Minister Abdourahmane Cisse said.
"Not only infrastructure at a local level, but infrastructure for regional integration," he said, adding the new president would need to take this up as a priority.
The AfDB's lending capacity meets only a small fraction of that demand, however, and the bank has compensated by playing on its AAA credit rating to attract private financing to projects.
Others, including Mohamed Yonis, foreign minister of … Somaliland, said the bank should help the continent's fragile states perceived as high risk attract financing for projects that would foster stability.
"They must really focus on those countries where there is war and instability and try to help those that are coming out of conflict … and get them off the ground," he said.
Source: CNBC