Washington correspondent of Hurriyet daily says he has been accused of insulting Tayyip Erdogan in what may be Ankara's latest media crackdown.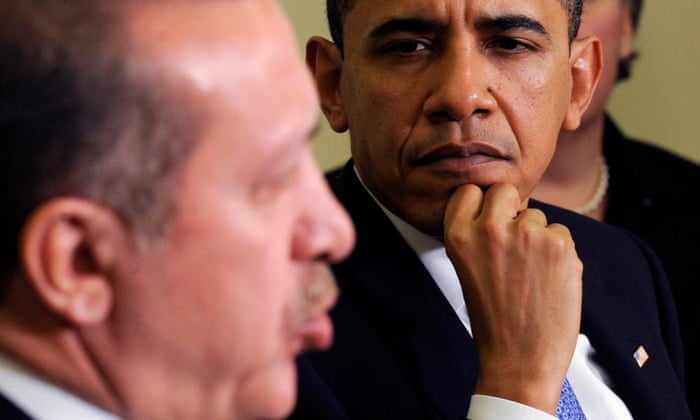 The Washington correspondent of a major Turkish newspaper has said he is under investigation for libel and allegedly insulting President Recep Tayyip Erdogan in what may be Turkey's latest crackdown on media coverage critical of the authorities.
Tolga Tanis, a Washington-based reporter with the Hurriyet newspaper, said on Sunday he faced an investigation by the Istanbul chief prosecutor's office after Erdogan's lawyer filed a petition accusing him of libel and attempting to undermine the president's reputation in his book Potus and the Gentleman.
Published in March, the book examines relations between Washington and Ankara with a focus on President Barack Obama – "Potus" is an acronym for "president of the United States" – and Erdogan, sometimes called "the Gentleman" by supporters.
"I am critical of both Erdogan and Obama on several issues," Tanis said. "Though I don't think that Obama is considering suing me for this book."
Reuters was unable to reach the prosecutor's office or Erdogan's lawyer for comment.
In what opponents see as part of a campaign to muzzle dissent, Erdogan has repeatedly berated news outlets including the New York Times and Hurriyet, while a prosecutor last month sought to shut two television stations seen as opposed to the government on terrorism-related charges.
Erdogan rejects the notion that Turkey, which languishes near the bottom of international press freedom tables, has anything but a free media, declaring in January that Turkish journalists were freer than any in Europe.
He suffered a rare setback on 7 June when the governing AK party he founded failed to win enough votes in a parliamentary election to remain in power as a single-party government. He had hoped for a sweeping victory, which would have allowed the party to change the constitution and give him greater power.