A suspected suicide car bomber rammed into a military vehicle believed to have been transporting UAE Ambassador and other officials near Turkish embassy in Mogadishu on Wednesday, as per reports.
Al Jazeera is now reporting that at least 10 people, including civilians have been killed in the attack.  Reuters citing Major Farah Abdikadir, a police officer had earlier reported that at least three people were killed.
Somali news sources citing local police officers claim that UAE ambassador was the target of the suicide attack. Mohamed Al-Othman, UAE ambassador is believed to have survived the attack.
According to Mogadishu News, six of the injured were soldiers. Eyewitnesses claim that they heard a 'massive explosion' at the Turkish embassy in Tarabunka.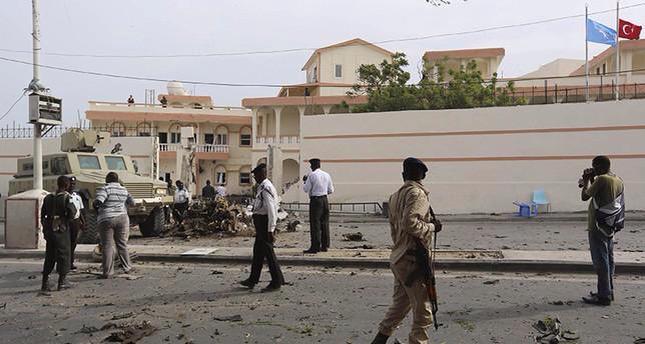 The attack took place near the security gate of the Turkish embassy. Islamist militant group Al Shabaab has claimed responsibility for the attack. This is the second high-profile attack carried out by the Somali terrorist group in a matter of days.
On 21 June, Al Shabaab suicide bomber rammed an explosive ridden car into the main gate of the Somali intelligence training, while armed attacked traded heavy gunfire with security personnel in a failed attempt to enter the high security building, CNN reported.