A portion of the al-Shabaab Islamist group under the spiritual leadership of Sheikh Abdulqadir Mumin has pledged allegiance to the Islamic State (ISIS/ISIL), occasioning a further fracture within the Somalia-based jihadist organization.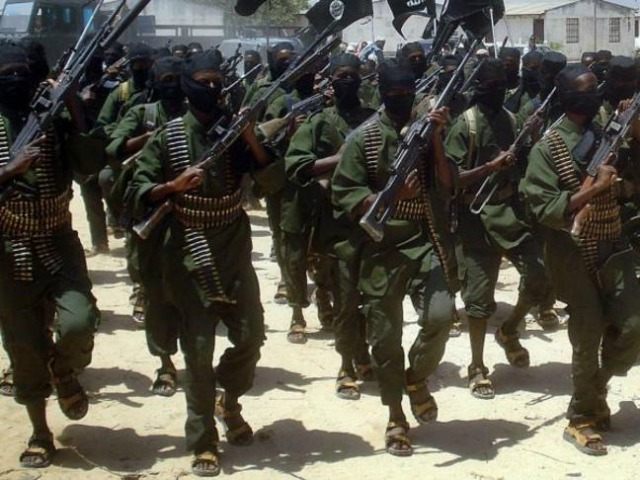 The sheikh, along with several other jihadis based in Somalia's Central Region, announced his support for ISIS in a video that is expected to be posted online soon. Other al-Shabaab militants have already done so online.
According to CNN, the internal rift within al-Shabaab has moved the group's secret police, known as the Amniyat, to arrest and imprison members believed to have switched allegiance.
In many places, al-Qaeda and the Islamic State compete for jihadi recruits.
In 2012, al-Shabaab swore its fealty to al-Qaeda, the jihadist group founded by Osama bin Laden in the late 1980s, and the group's leadership is still loyal to al-Qaeda. Nonetheless, in recent months, the Islamic State has been courting the Somali militants in an effort to win over their allegiance and thus gain a further foothold within Africa.
Al-Shabaab militants now have a stable presence in northern Kenya, as well, where they have orchestrated several attacks and abductions, which makes an alliance with them all the more attractive to ISIS.
In March, the Nigeria-based Islamist group Boko Haram pledged allegiance to the Islamic State, with leader Abubakar Shekau posting an audio recording online:
We announce our allegiance to the Caliph of the Muslims … and will hear and obey in times of difficulty and prosperity, in hardship and ease, and to endure being discriminated against, and not to dispute about rule with those in power, except in case of evident infidelity regarding that which there is a proof from Allah.
Shortly before accepting Boko Haram's allegiance, ISIS sent a message to the Somali group, inviting the "emir" of al-Shabaab to follow Boko Haram's example. The message praised al-Shabaab as "brothers in Somalia" and called on them to launch attacks "inside Kenya, Tanzania, and Ethiopia."
In mid-October, the Caliphate employed a different tactic, reaching out to al-Shabaab through its Nigerian arm of Boko Haram, urging the Somali group to switch its loyalty to the Islamic State.
According to reports, less than 10% of the 1,400 al-Shabaab jihadis are expected to switch their allegiance to ISIS; the move comes mostly from among the younger members, with older members maintaining allegiance to al-Qaeda. Some suggest that the split reveals that ISIS may be more appealing to younger, more radical jihadis.