Raila Odinga's Orange Democratic Movement (ODM) has suffered a major blow after its Nairobi Youth Leader Stephen Mukabana was shot dead on the night of Tuesday, April 12, in Mihango area, Kayole.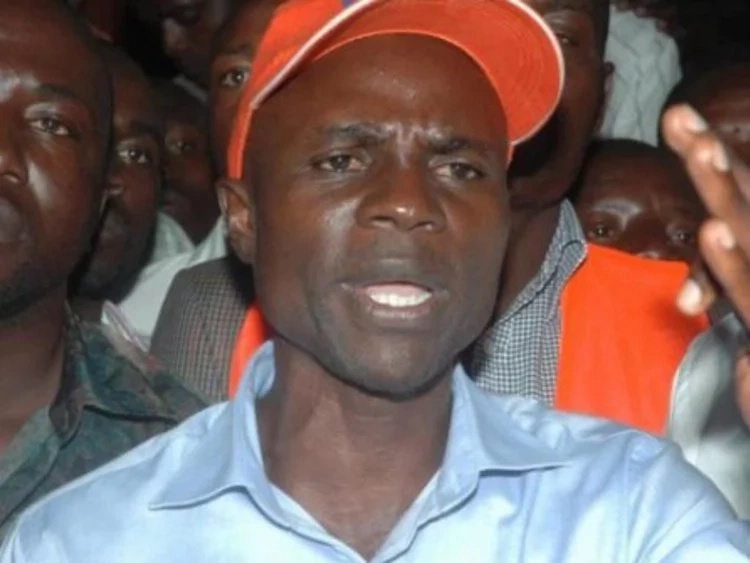 Mukabana was killed in cold blood by assailants who had trailed him. Reports indicate that he was helping a victim of robbery when the assailants struck and shot him dead.
The death of the youth leader is a major blow to ODM as the 2017 polls draw closer. He is remembered for his efforts to bring reforms to the youth leadership of the party by demanding for elections to pick leaders, something he said if not done will see ODM lose in 2017.
Among those who have mourned Mukabana is Nairobi Governor Evans Kidero who described him as a personal friend and a comrade in the party.
In a social media post, Kidero condemned the killing and promised to bring the perpetrators to book to do the deceased justice.
"I take this earliest opportunity to unequivocally condemn the act of lawlessness, cowardice and hooliganism that occurred in Chokaa, Mihango Ward yesterday night, where a group of assassins trailed and executed the ODM Youth Leader for Nairobi, Stephen Mukabana and murdered him in cold blood. Such inhumane acts of impunity are regrettable and cannot be allowed to go unpunished in a county under my watch," Kidero said.
Kidero further promised to make sure that his government does what it takes to do nab the killers.
"As a personal family friend to the late Mukabana and his fellow comrade in ODM, I assure his perturbed resting soul that I will do all within my willpower to bring all these cowards involved in this heinous act to face justice," he added.
The governor said that the death of Mukabana is a major blow to ODM , his family and the ODM youths in Nairobi.
He promised to stand with his family during this trying moments.
________________________________________________________________________________