A brief statement that the Ethiopian Foreign ministry out on its official Facebook stated that the two neighbor countries of the Republic of Somaliland and the Federal Republic of Ethiopia held bilateral talks at the latter's premises on Saturday. The two sides were represented by the foreign ministers.
The statement went as follows: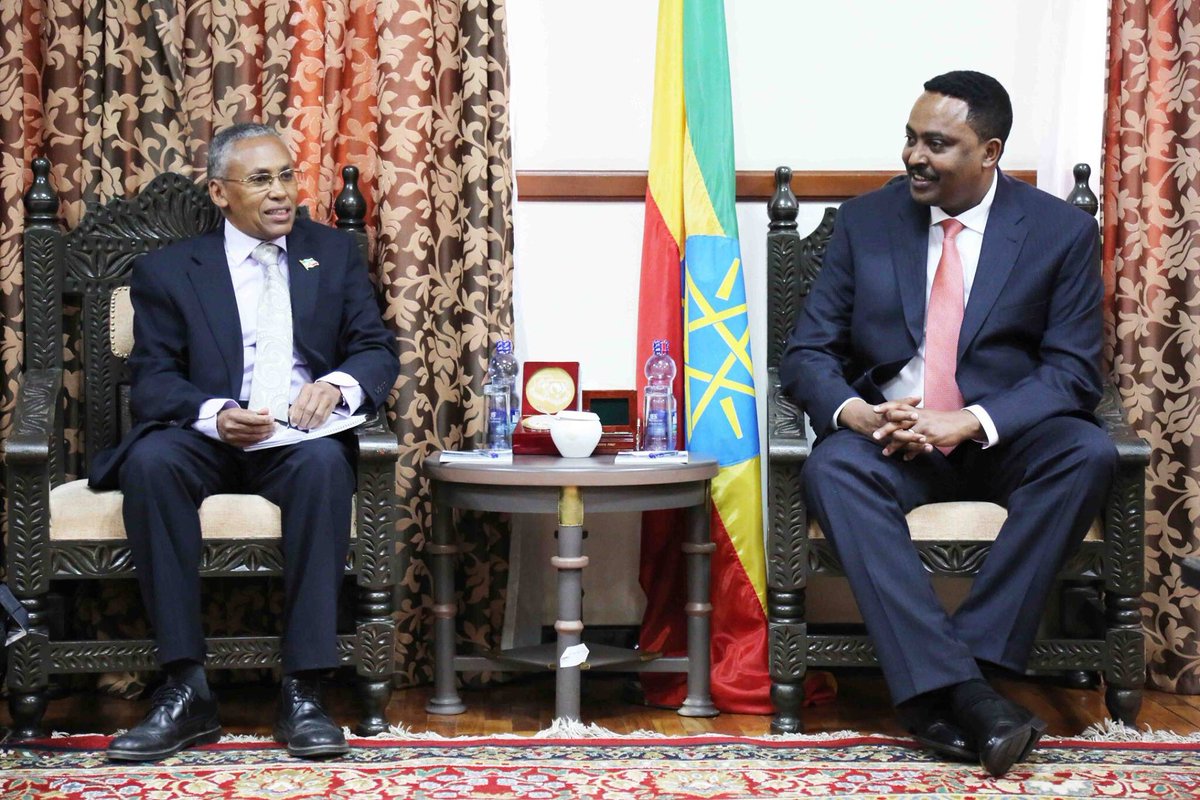 Foreign Minister Workneh Gebeyehu met with Dr Saad Ali Shire, Foreign Affairs and International cooperation Minister of Somaliland adminstration today (January 28, 2017).
The two sides exchanged views on expanding cooperation in political and economic frontiers as well as peace and security issues of mutual concern.
_________
In a separate development, His Excellency the Foreign Affairs Minister of the Federal Republic of Ethiopia, Dr. Gebeyehu, officially received the accreditation documents from the newly appointed Ambassador of the Republic of Somaliland to Ethiopia, Ali Hussein Ismail "Shoombe".
It is perhaps the first publicized event of this kind involving the deep diplomatic and economic relations between Somaliland and Ethiopia, denoting that such relations may blossom into another level that would be of utmost significance to the two countries and the region in general.