A mean-spirited Twitter post by an official at Somalia's foreign ministry alleging that the … republic of Somaliland funds terror attacks in Somalia in the wake of Saturday's deadliest single bombing in the Somali capital that killed at least 358 people, has sparked outrage on the social media.
The official, Ali Abdi Ali Hoshow, the head of communications at Somalia's foreign ministry has further accused Somaliland of 'funding' terrorism attacks in Somalia.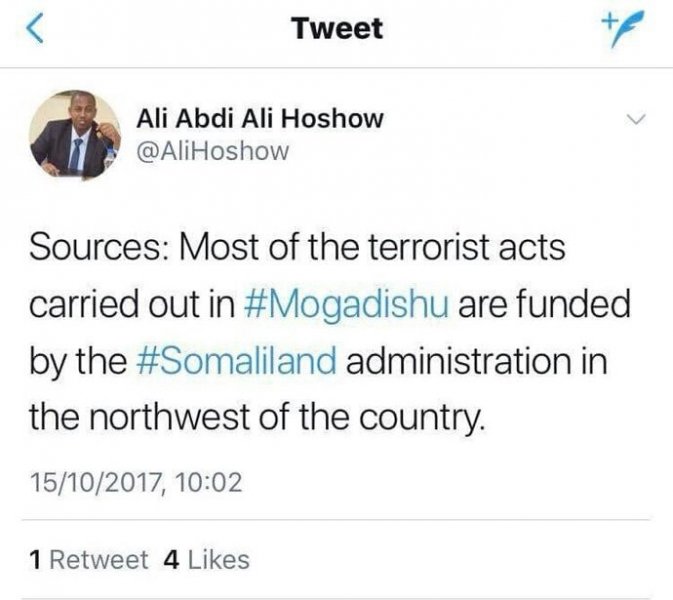 Meanwhile, The news which has met with angry reactions has sparked an outpouring outrage across Somalia and beyond, with many including hundreds from the enclave took to the social media to vent their frustration over the 'false' accusation.
Others have accused the official of conveying a 'veiled' message reflecting Somali central government's stand towards Somaliland.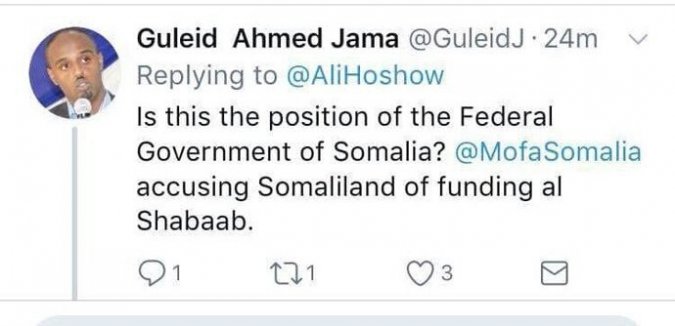 First reaction
Guled Ahmed Jama, a human rights activist, based in Somaliland became the first responder, questioning whether Mr. Hoshow's remarks reflected the views of the Somali government.
"Is this the position of the federal government of Somalia? @MofaSomalia accusing Somaliland of funding al Shabab." he tweeted, tagging in the official twitter handle of the ministry.
Others expressed solidarity with Somalia notwithstanding the allegations, saying that they share the pain, grieve and sadness of the people killed in the worst bombing in the horn of Africa nation's history.
"#Somalilanders always feel the pain, grieve & sadness of Somali lives killed in #Mogadishu or anywhere else. Alshabab is an enemy to us all." Tweeted Sagal M. Anshour, youth leadership activist, based in London.
No comment could be reached from Somalia's foreign minister who has had his Twitter handle flooded with angry reactions from people responding to the allegations.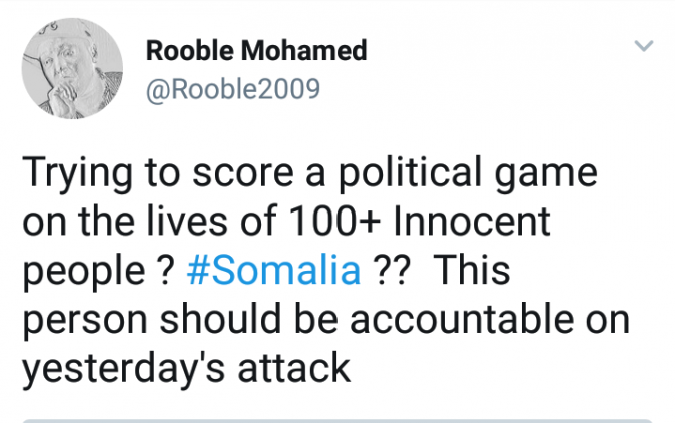 Rooble Mohamed, a communications specialist based in Hargeisa, Somaliland's capital accused the official in question of trying to score a political game.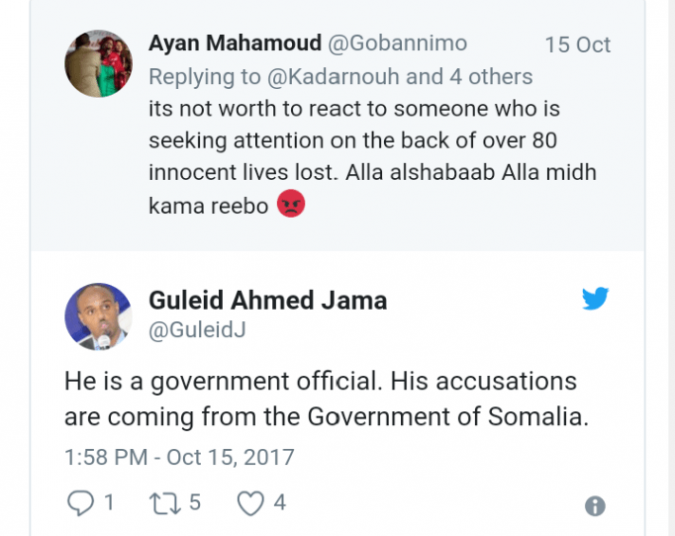 Mr. Hoshow has since deleted the controversial tweet in the face of waves of angry reactions by hundreds on the social media.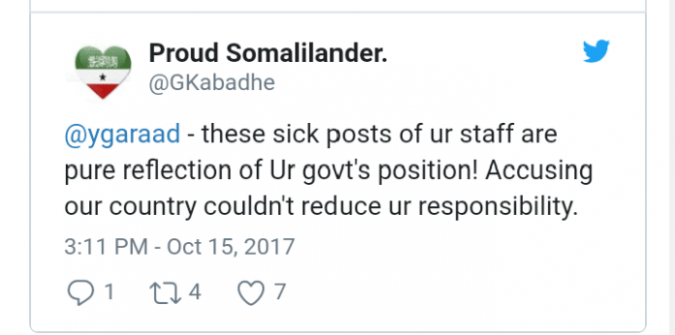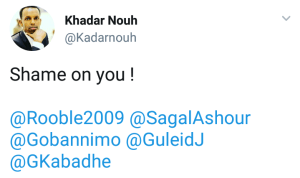 By Judy Maina,
judy.maina@alleastafrica.com