Edna Adan Ismail receives 2023 Templeton Prize
The John Templeton Foundation has announced that Edna Adan Ismail is this year's recipient of the Templeton Prize, in recognition of her contributions to women's health in her native Somaliland.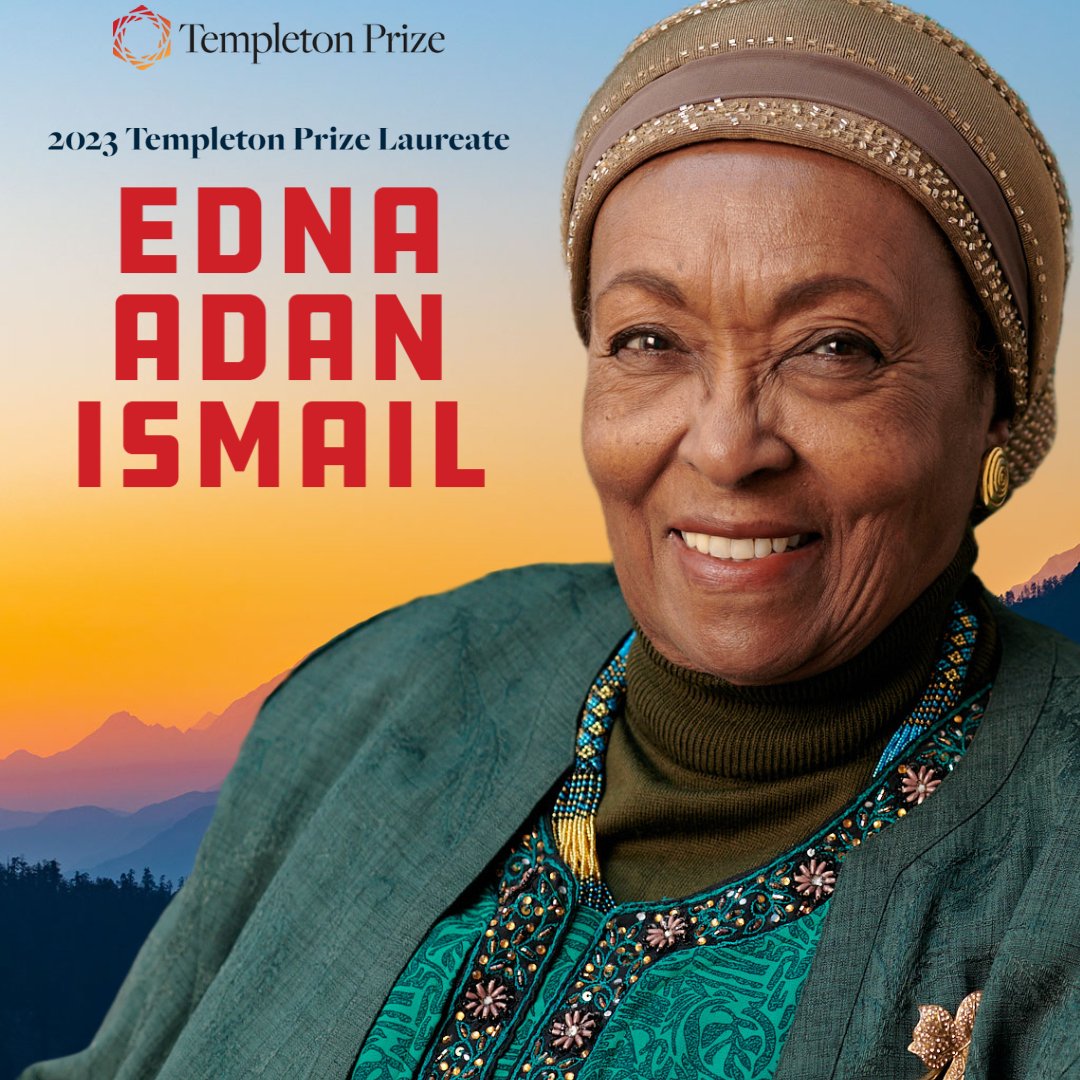 Valued at nearly $1.4 million, the annual prize was established by the late philanthropist Sir John Templeton and is awarded to honor those who harness the power of the sciences to explore the deepest questions of the universe. As Somaliland's first trained midwife, Adan Ismail transformed the landscape of maternal and infant health in the independent region of northern Somalia and helped lower infant mortality rates by 75 percent. Her life glitters with firsts: First Somali woman to study in England, first woman to drive a car in Somaliland, the country's first female cabinet minister, a former First Lady, and the first African woman to win the Templeton Prize.
Adan Ismail opened a hospital in her hometown with a university attached and has advocated for the end to female genital mutilation. A former advisor, regional technical officer, and representative of the World Health Organization, she now dedicates her life to her hospital and patients, caring for victims of the violence that has broken out between Somaliland troops and militia from a clan in northern Somalia.
"Driven by a passionate belief in women's innate dignity and divine-given potential, [Edna Adan Ismail] has enacted a transformation of female health in her native land," said Templeton Foundation president Heather Templeton Gill. "Drawing on the doctrines of the Muslim faith, she has employed her positions of authority to argue passionately that, despite what some have believed, female circumcision is against the teachings of Islam, and deeply harmful to women."
"I'm a nurse, I'm a midwife," said Adan Ismail. "That's what makes me do whatever else I've been able to add to it."