The US Embassy made clarifications after sections of the media reported that the U.S Mission to Somalia located at the U.S embassy in Nairobi, Kenya would be moved to Mogadishu.
This was after United States Ambassador to Somalia Donald Yamamoto was on Friday quoted by a Voice of America (VOA), journalist to have implied that the move could take place before the end of the year.
The United States Mission to Somalia in a statement refuted the reports, indicating that Yamamoto had been misquoted by the VOA journalist.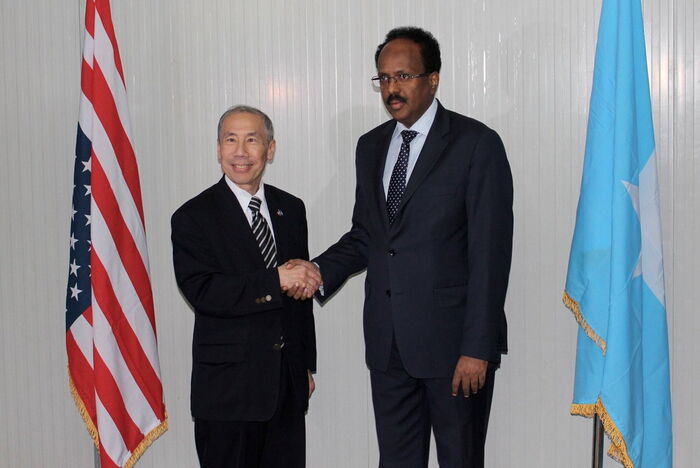 "Ambassador Yamamoto was interviewed by VOA journalist Sahra Abdi Ahmed. Her tweet, the US Embassy in Nairobi would move to Somalia as early as December, does not accurately reflect what was stated in the Interview," the statement reads in part.
The mission clarified that its department staff currently travel from Nairobi to Somalia for diplomatic engagements but the US was keen on re-establishing its diplomatic presence in Somalia.
In 2015, former US Secretary of State John Kerry announced plans to re-open the embassy in Mogadishu.
Kerry had indicated that the plan lacked a set timeline but asserted that the US had begun upgrading its diplomatic presence in Somalia.
He was presented with a real estate deed for land set aside by the Federal Government of Somalia (FGS) for the establishment of the new embassy offices in Somalia.
Here is the statement issued on Friday evening, refuting the alleged plan to relocate to Somalia: