Comedian Russell Brand, who has previously urged people not to vote, has thrown his weight behind Labour.
Apart from in Brighton Pavilion, where Green candidate Caroline Lucas stands, he said everywhere else has "got to vote Labour".
Brand spoke out following an interview with Labour leader Ed Miliband – which David Cameron described as "a joke".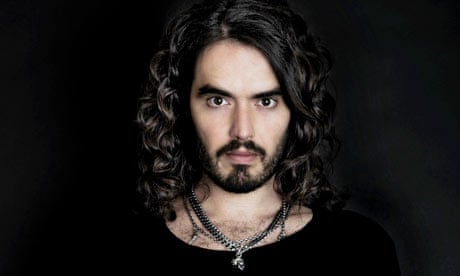 But Brand hit back that there was nothing funny about what the Tories have "been doing to this country"
Brand gave his endorsement on his YouTube Channel The Trews following an interview with Mr Miliband, among other politicians, in his east London home.
Community activism
He accepted he had been "Mr Don't Vote", but stressed: "What I heard Ed Miliband say is if we speak, he'll listen, so on that basis I think we have got no choice but to take decisive action to end the danger of the Conservative Party.
"David Cameron might think I'm a joke, but I don't think there's anything funny about what the Conservative Party has been doing to this country – and we have to stop them.
"If you're in Brighton, I think it would be a travesty if we lost the voice of Caroline Lucas in Westminster, but anywhere else you have got to vote Labour.
"We have got to get the Conservative Party out of government in this country so that we can begin community activism, so we can be heard continually."
End of a revolution?
Mr Cameron has said he "did not have time to hang out" with Mr Brand, a comedian and actor, who has become a high-profile, alternative voice on the political scene.
The celebrity has campaigned against inequality, benefit cuts and corporate tax avoidance, and has spoken up on behalf of the rights of housing tenants.
Brand hit the headlines in 2013 when, in a Newsnight interview with Jeremy Paxman, he said he had never voted because of "absolute indifference and weariness and exhaustion from the lies, treachery and deceit of the political class".
In the same interview, the actor called for people to shun the ballot box and pursue a "revolution" against the political elites.


Source: BBC