Crude oil futures edged lower toward $65 a barrel as the dollar strengthened on Monday, with a public holiday in the United States and much of Europe keeping trading muted.
Front-month Brent crude shed 17 cents to $65.20 a barrel by 1052 GMT. U.S. crude was down 35 cents at $59.37 a barrel.
The dollar pared early gains but remained near to two month-highs against the euro and yen as well as a one-month high against a basket of currencies.
A strong dollar makes crude oil less attractive for holders of other currencies.
"The overall fundamentals still point to a well-supplied market, a fact that should continue to put a ceiling on prices," Barclays said.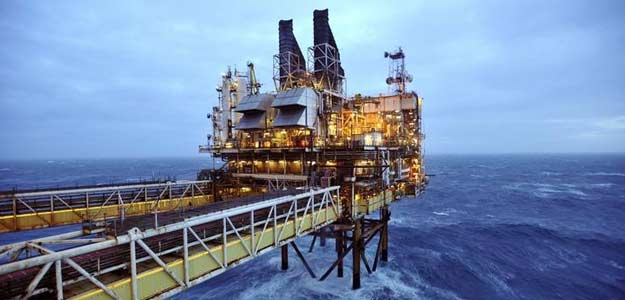 However, the market drew support from strong demand figures across Asia and the United States.
"Global oil demand continues to surprise to the upside, with April data showing no signs of slowdown despite a pick-up in prices," Energy Aspects said in a note.
Japan's customs-cleared crude oil imports rose 9.1 percent year on year to 3.62 million barrels per day (17.28 million kilolitres) in April, the Ministry of Finance said on Monday.
In China, crude imports hit a record 7.4 million barrels per day (bpd) in April, with healthy car sales countering a slowing economy.
In the United States, the peak summer driving season started with Memorial Day on Monday, and the American Automobile Association said road travel was expected to reach a 10-year high over the Memorial Day weekend.
Unrest in the Middle East intensified on Monday as the Islamic State poured fighters into the western Iraqi city of Ramadi.
In oil exporter Libya, warplanes from the official government attacked an oil tanker docked outside the city of Sirte on Sunday, wounding three people and setting the ship on fire, officials said.
It was the third confirmed strike by the internationally recognized government on oil tankers, part of a conflict between competing administrations and parliaments allied to armed factions fighting for control of the country four years after the ousting of Muammar Gaddafi.