Air Djibouti has re-opened for business after the national carrier in Djibouti went into liquidation in 2002.  Officials stated on Tuesday that the company managed by Iron Maiden lead singer Bruce Dickinson (above) recommenced flights this week with a cargo plane carrying six tonnes from Djibouti to Hargeisa, Somaliland's capital.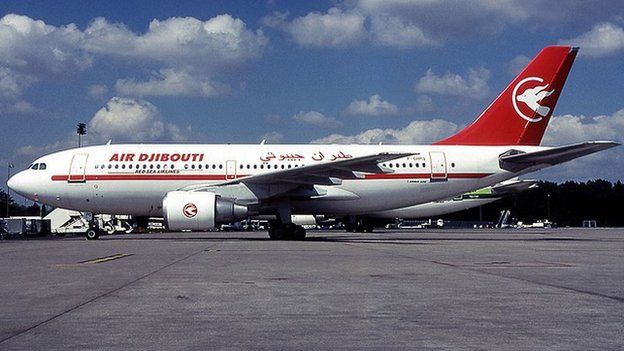 Chairman of Djibouti Ports and Free Zones Authority, Abubaker Omar Hadi explained that this development is the link in the chain that was missing from Djibouti, also stating that he hoped the airline will help ferry cargo onwards from Djibouti's key sea port. "We need a national company to ensure our ambitions."
The national airline is currently funded by British company Cardiff Aviation, whose chairman, Dickinson doubles as a pilot and the voice of heavy metal band, Iron Maiden. He had a career as a commercial pilot for Astraeus Airlines, leading to several ventures which involved controlling the group's converted Boeing 757 during their world tours.
In May, after Dickinson's company signed a contract to back the airline said, he stated that "Djibouti is uniquely placed to provide a hub for investment from Europe, the Middle East and Asia into Africa," and that his company would "bring a wealth of industry expertise and capability to one of the most exciting aviation markets in the world.
Djibouti has an economy that is largely concentrated in the service sector and happens to host a number of foreign military bases including those of France, the United States and Japan. As such it has the potential of becoming the next commercial hub for air cargo transport as the port is situated at the realm of one of the world's busiest shipping lanes—the gateway to the Suez Cana. It also offers an African base across from the Arabian Peninsula at the crossroads, thereby aiding cargo traffic between Asia and Europe.
With only one flight at the moment, the company is set to take delivery of five aircrafts later this year, including a Boeing 757 767 and 737. Passenger flights will commence in November with connections to London, Paris, Dubai and Mumbai.
Other flights are scheduled next week to the Mogadishu; Somali's capital, to Nairobi-Kenya and South Sudan's capital Juba.
Source: Ventures Africa/++