Arab Israelis say they are suffering discrimination in the city of Jaffa, as they are being refused the right to buy property. One Arab activist has likened the policy to "ethnic cleansing," where homes are exclusively being sold to Jews.
The uproar concerns an apartment complex in the Ajami neighborhood in the port city of Jaffa, just south of Tel Aviv. Prospective Arab buyers have complained they have been shut out of the market because of their ethnicity.
Reda Anabusi was one such client. He told RT how he was overlooked when the sales team found out that he was an Arab.
"I registered on the website and waited for someone to call me back, but no one ever did, so I started to call them. They told me that a salesperson would contact me, but no one did. I approached a friend of mine who is Jewish and they called her back immediately," he said.
The Yopea project includes 63 housing units, with its own communal courtyard. Residents also have access to a spa and swimming pool. The complex is in the south of Jaffa, which was once predominantly Arab. They are complaining they have been priced out of the market, as more and more Jews look to buy homes in the area.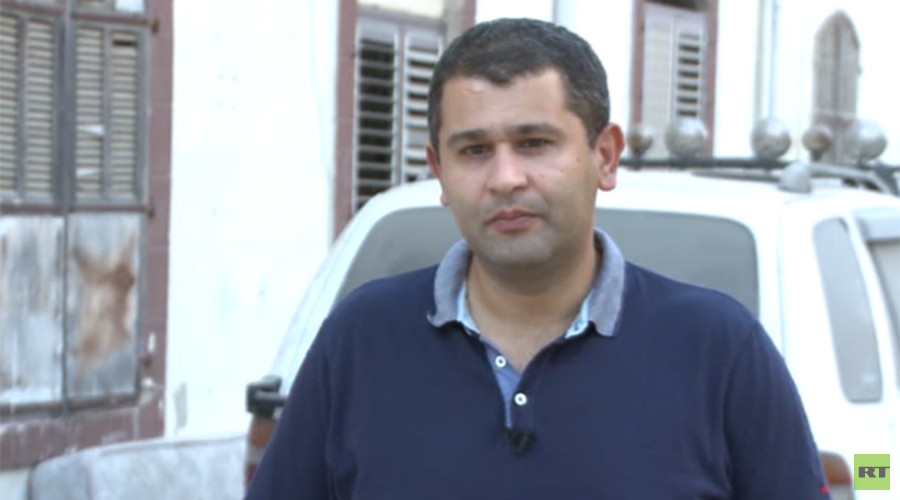 However, it seems that Jewish landowners are also seeking other methods to make sure Arabs don't buy property in the area.
"All the requests that were made by Arab families were refused and they were sending out a clear message that this project is for Jews only. This project is clearly aimed at the ethnic cleansing of Arab Palestinian people in Jaffa," Abed Sater, who represents the Popular Committee for the Right to Land and Housing, told RT.
To make matters worse, the company behind the Yopea project has been selling off developments, without informing the current residents that their homes will be pulled down.
This is exactly what happened to Diana Ashkar, who told RT of her disgust.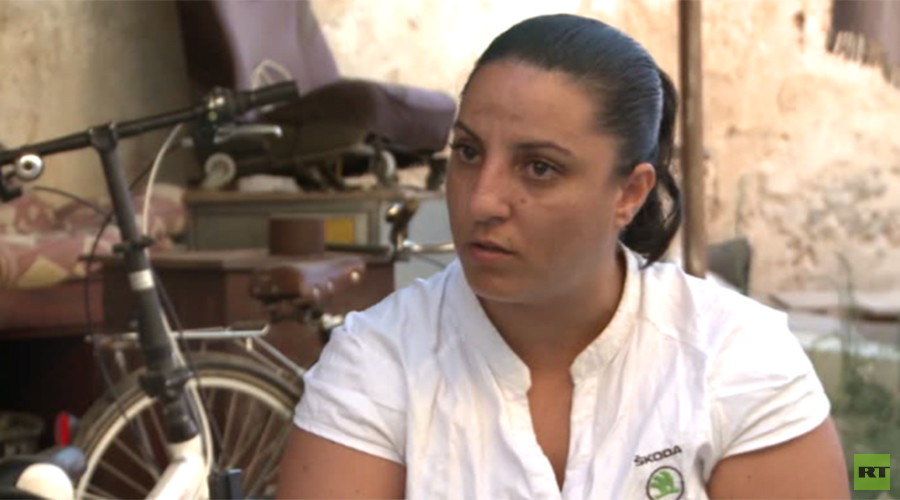 Diana Ashkar © RT / RT
"I was really surprised to see my house in the photograph. They even had the audacity to write 'sold,' 'sold,' 'sold' on all of the flats in the photo."
Nevertheless, Diana, who lives with her elderly father, says they are going nowhere.
"It's a Jews only project in the heart of Jaffa that has Arabs living all around it. Do you understand what is going on here… Jews are entering and Arabs are leaving," Diana added.
The controversial project has been defended by Israeli Jews, with Arieh King, the founder of the Israel Land Fund, saying Israel has a right to sell property to Jews.
"In our holy book, the Torah, it is written very clearly that we are not allowed to sell – in the land of Israel, the holy land – any piece of this land to somebody who is not Jew. The Arabs are doing the same. If Arabs are caught selling to Jews then they will be murdered."
King is no stranger to controversy regarding property development in sensitive areas. He bought a property in Gush Etzion, south of Jerusalem, which he hopes to turn into a new Jewish settlement. The plan already has the backing of Defense Minister Moshe Yaalon.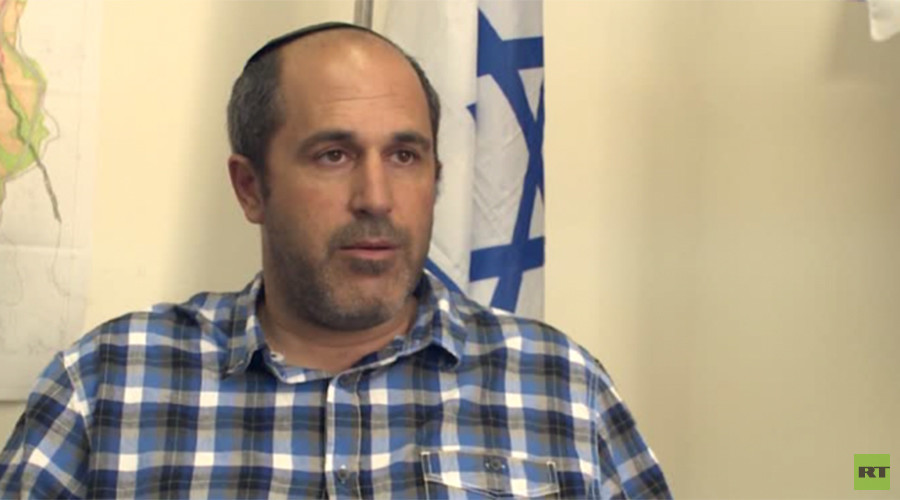 Arieh King, the founder of the Israel Land Fund © RT / RT
This is part of a plan to create an Israeli corridor from Jerusalem to Hebron, which would hamper efforts to create an adjoining Palestinian state in the West Bank. Such settlements are legal under Israeli law, but the international community deems them illegal.
"There is not, nor will there be, a freeze in [settlement] construction, given that our legitimacy to settle the land has come under attack," Yaalon said in a visit to the West Bank on September 30, as cited by the Times of Israel.