Last month, lawyers for the 14-year-old demanded $15m in compensation.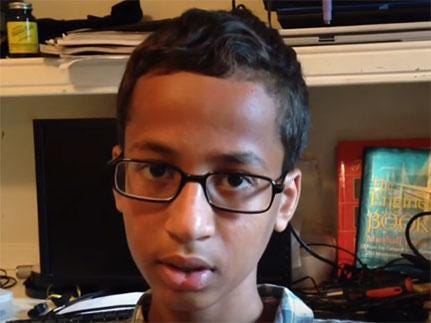 The US Department of Justice is investigating whether schoolboy Ahmed Mohamed's civil rights were violated when he was detained and arrested by police in Texas after taking a homemade clock to school.
Speaking to a group of Muslims on Thursday, a day after a Muslim couple embarked on a killing spree in California, Attorney General Loretta Lynch said there had been a "disturbing rise" in anti-Muslim rhetoric since the attacks in Paris three weeks ago.
"When we are ruled by fear, we are not making ourselves safe," she said, according to the Los Angeles Times.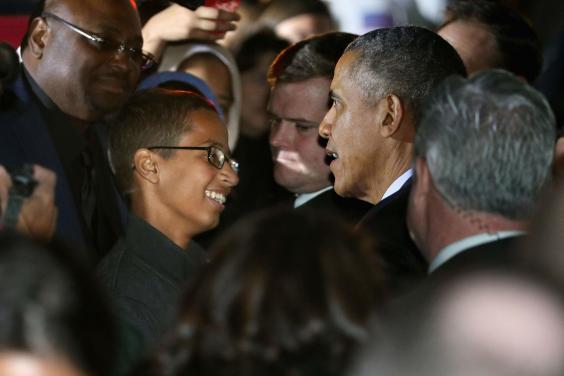 Last month, the family of the 14-year-old schoolboy, who was was detained in September, demanded a written apology from school and police officials and $15m in compensation. If the family did not receive the compensation, the lawyers threatened to file a lawsuit for damages.
The family of the teenager, who visited the White House for a science event hosted by President Barack Obama, has also said they are to move to Qatar to allow the teenager to take up a position to study science.
The Irving Police Department arrested the teenager in the absence of his parents, after a teacher became suspicious of a clock he brought to school, thinking it was a bomb. The teenager and his father claimed he had been the victim of Islamophobia.
The teenager was never charged, and several congressmen asked Ms Lynch for the civil rights investigation she promised on Thursday, speaking at a so-called "armchair conversation" at a dinner held by the Muslim Advocates, a national legal advocacy group for the rights of Muslims.
"We have, as you may know, opened an investigation into the case of the young man in Irving," said Ms Lynch. "So we will see where that investigation goes."
he US's most senior law officer also criticised proposals in Congress to block Syrian refugees from the US.
"This is not the way. People are simply rushing to judgment," she said.
"My message to the Muslim community is we stand with you in this."