Somaliland, the self-declared independent state of Somalia, has celebrated its 25th independence anniversary.
The region's leaders used the independence celebration to call on the international community to accept the reality which they say has existed for 25 years.
Congrats to the people of #Somaliland who today celebrate 25 years of independence!#Somalilandis25 somalilandis25 pic.twitter.com/dm8ba4LXM5

— Nick Scott (@Nick_Scott85) May 18, 2016
"I call on the international community, the European Union, the United States, the African Union and the Arab league to recognise our rights and our country," Somaliland president Ahmed Silanyo said.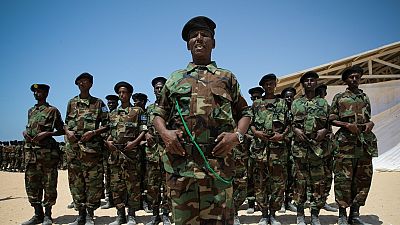 Although not recognised as a sovereign state, Somaliland declared its independence from Somalia on May 18, 1991.
Somaliland with a population of about 4 million, can boast of an army, its own currency and legal system and is appreciated for holding credible elections.
The territory has been experiencing stability and economic prosperity and has been influential in the fight against piracy and terrorism in the horn of Africa.
The territory had been under pressure to hold talks with Somalia which have so far been futile.
25 years of diplomatic isolation has made it difficult for Somaliland to have access to loans from the world bank and the International Monetary fund.
___________________________________________________
Elvis Boh with AFP