A teenager curled up in a suitcase has been discovered by border guards at a Spanish enclave in what police believe is a bid to get himself smuggled into Europe.
Customs agents in Ceuta became suspicious when a woman pushing a trolley which contained the suitcase carrying the 19-year-old tried to avoid security checks as she crossed the border from Morocco.
When officials asked the 22-year-old to open her suitcase they found the man curled up in the poorly-ventilated space. Police said the man required immediate medical attention.
The woman was arrested on Friday on suspicion of attempting to smuggle a migrant.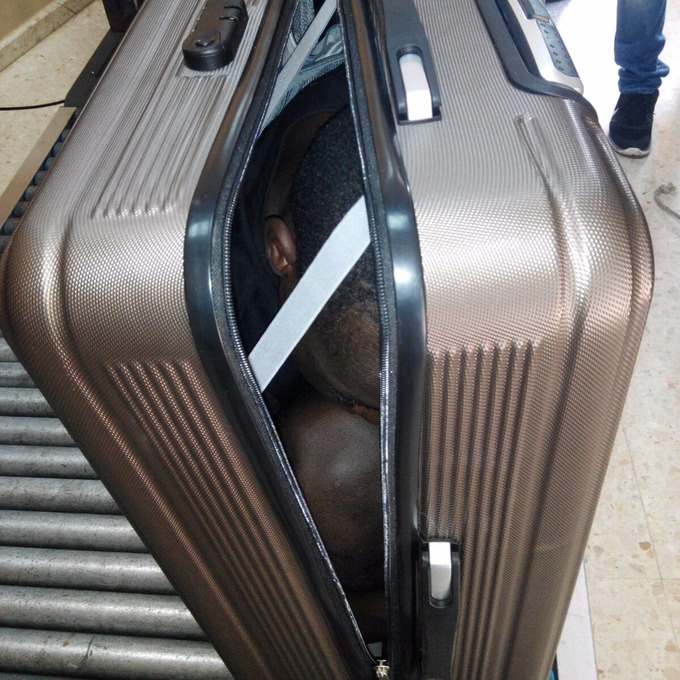 On Monday, two more migrants were found hidden in false compartments built into a car arriving from Morocco.
A 20-year-old man was found between the rear seats of the car and the boot, while a 24-year-old woman was found in a compartment built into the dashboard, guards said.
The pair, from Guinea, were discovered when the vehicle was stopped for an inspection as it entered Ceuta.
Police added the driver – a 30-year-old Moroccan – had been arrested and alleged he had forged the number plates of the vehicle, stolen two years ago in Barcelona.
On Sunday, around 1,100 African migrants stormed a border fence and attempted to enter Ceuta, leaving more than 50 Moroccan and Spanish border guards injured.