The commander of the KDF camp in Kulbiyow that was attacked by al-Shabaab militants has given a chilling account of how it happened and how the soldiers did their best to repulse the enemy.
READ ALSO: KDF survivor reveals more DISTURBING details of the Kulbiyow attack
Major Denis Girenge said that a day early he received a call from a colleague commanding another KDF camp who informed him that he had noticed some strange movements 12 km away.
"We concluded that they were planning to attack either my camp or Hulugho because from that point, we were 14km away while Hulugho was 18 kilometres away," Girenge exclusively spoke to Nation.
Al-Shabaab militants.
READ ALSO: Photos of some KDF soldiers who were killed in Kulbiyow attack
He sent a patron at night and at 5 KM they spotted the enemy approaching.
To be sure, he dispatched drones that relayed footage of the al-Shabaa grouping and planning to attack one of the two camps.
At 3 am the following day, the drones showed movements of a heavy vehicle.When the movement stopped, he called the surveillance team. The airborne draws further showed a group in a bush receiving a briefing.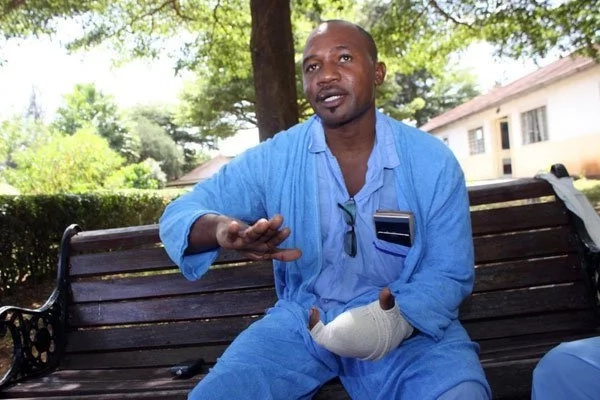 READ ALSO: Al-Shabaab fighters STEAL election material in Mandera police station attack
"At around 3.30am I saw a sizable group in a bush, about 80 guys and it's like they were receiving a briefing. We got the grid and laid our weapons including mortars and hit the place," he added.
The attack triggered them and they started running towards the camp. The number increased as they approached, meaning more were hiding in bushes nearby.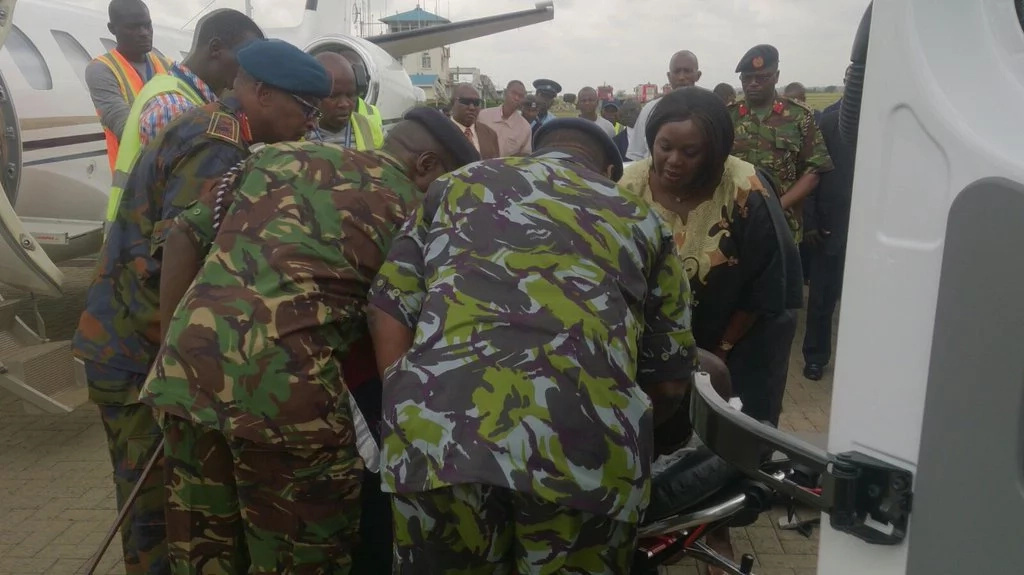 "We kept on hitting but the group kept on increasing and we established that many other people had crept in, in groups during the day and were hiding in the bushes," Girenge said further.
The commander says they kept hitting the militants whose number had now reached over 1000 as they approached the camp with highly sophisticated weapons.
KDF soldiers repulsed them with blow after another as they launched explosives towards the camp.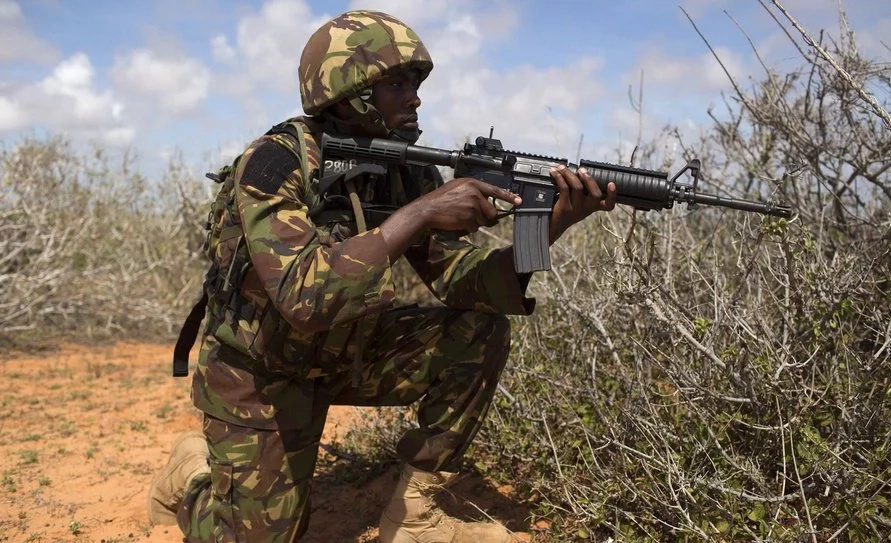 READ ALSO: KDF soldiers in DEADLY fightback after another attack in El Wak
Girenge sustained bullet wounds as he was shot three times.
He is admitted at the Defence Forces Memorial Hospital in Nairobi.
He denies that the camp was overran and says more than 200 militants were downed.
The number of al-Shabaab killed in the attack: