The President of the Republic of Somaliland, His Excellency Ahmed Mohamed Mohamoud "Siilaanyo", today, cut the ribbon off a new, state-of-art emergency unit for the Hargeisa Group Hospital (HRG).
Dr. Suleiman Isse "Haglatosie", briefing the President on the historical context of the emergency ward of the hospital, stated that nothing worth mentioning had been added to the Group hospital since 1953 when it was built by the British colonial administration.
"It is since your ascent to state leadership in 2010 that much transformation to the better happened to HGH," Minister Haglatosie said.
"Not only the emergency unit but many other wards, laboratories, and equipment has become operational since then," the Minister added.
Dr. Ahmed Askar, HGH Director, spoke of how inappropriate was the space used for emergency cases until now at the hospital.
"The emergency unit could only accept 8 cases at a time since there was no space for more – for even makeshift beds," Dr. Askar said.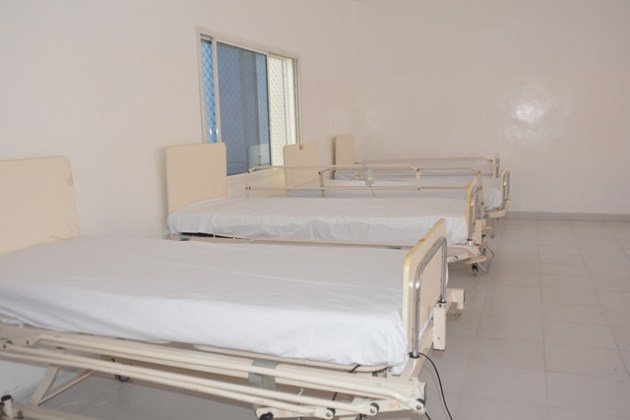 "Now", he added, "we can adequately and comfortably attend to over fifty cases at any one time".
The President, speaking briefly at the occasion, reiterated how determined his administration was to leave an indelible legacy behind in social services.
"It is our duty, and the duty of all Somalilanders, to keep developing social services for the general welfare of the public. We are committed to do so, and will continue to do so," President Siilaanyo said.
His Excellency the President went on a tour of the hospital at the conclusion of which he laid a foundation stone for a new maternal ward.