When a nationally renowned musician flies over from Somaliland to explain the culture behind his music to a young audience, you listen. That is how I came to spend an evening with Laab Saalah in the company of a smart, fashion-conscious set of young people curious to learn more about their Somali heritage.
"For the last ten years I have been pushing the Somali language through music," he said.
"Somali people are cultured people, people of language who have used poems to communicate and now we've reached a technologically advanced era."
Hassan Suleiman Dhuhul, as he is officially known in his role as an MP, is most popularly associated with founding the Somali music band Xidigaha Geeska.
The composer flew from Somaliland to address young people at the Holiday Inn in Bristol this week.
Saalah, 39, was warmly greeted with cheering and enthusiastic whistles of "elelelelele" as he shared a selection of his poems and challenged some notions about what Somaliland is like now and the opportunities available there.
He added: "There are so many opportunities in the education, medical, industrial and agriculture sectors.
"We need professional doctors, we need farmers, we need people who can work in the port of Berbera to set up a fishing business.
"The youth are our eyes, our strength and the generation we are leaving behind to carry on the legacy of their culture and identity, pushing the language and culture forward."
Salah has written more than 400 songs and worked with some of the best Somali artists including Mohamed BK.
Abdirashid Ahmed, 21 travelled from London to see him and summed up the feeling of many young people in the crowd for whom it was a way to physically "reconnect" with their culture and shared ideas.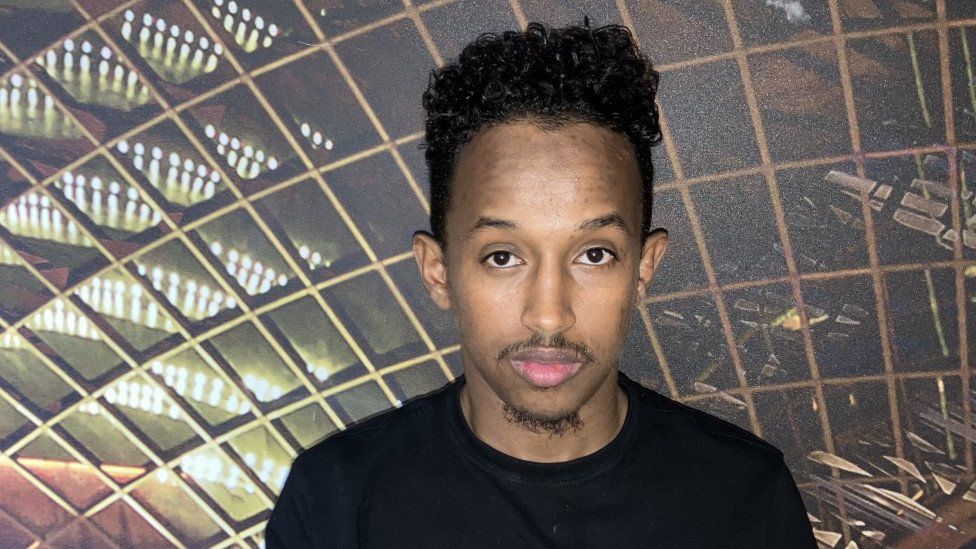 He said: "This event is particularly different from other events because we are welcoming a man who is an artist loved by many Somali people.
"As young people we just hear about Somali songs but it's rare to meet the people behind it.
"Many don't understand the meaning and circumstances behind each song so it's an opportunity to hear it from the artist who made them, the history, imagination and thought that went into making the songs."Abdirashid said he would like to see more of these types of events, as another member of the audience, Huda Nabiha Abil, who attended with her family, agreed.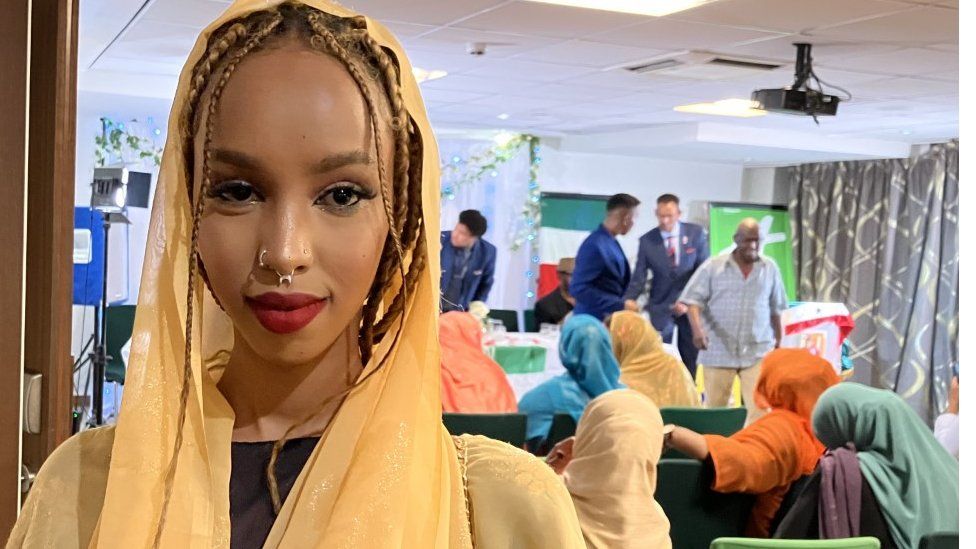 "It's literally culture and it's important to show up," she said.
"I feel like it's really import to have these events and see other young people and get motivation.
"You can learn new stuff and these events motivate you to go back home and see everything that's going on there."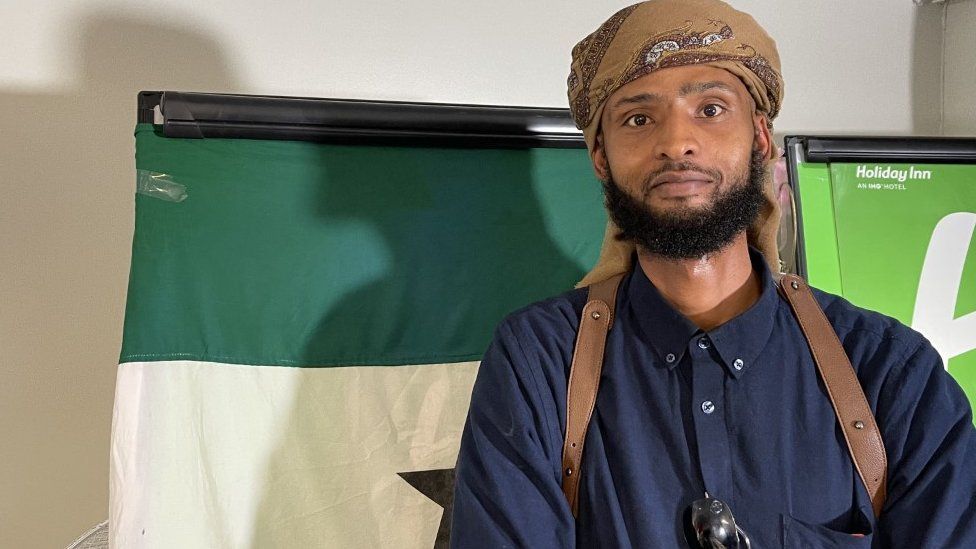 Muhammad Abdirahman, 34 from Bristol regularly attends cultural events that he said can help dispel prejudice.
"There are a lot of people who have a bad image of back home who have never been there," he said.
"So, people like Laab Saalah need to come here and tell youngsters about what their country is like and how its developing and the opportunities there are.
"It's also a chance for young people to learn ways to help their country develop more."
Happily for his fans, Saalah plans to continue his music alongside his role as an MP.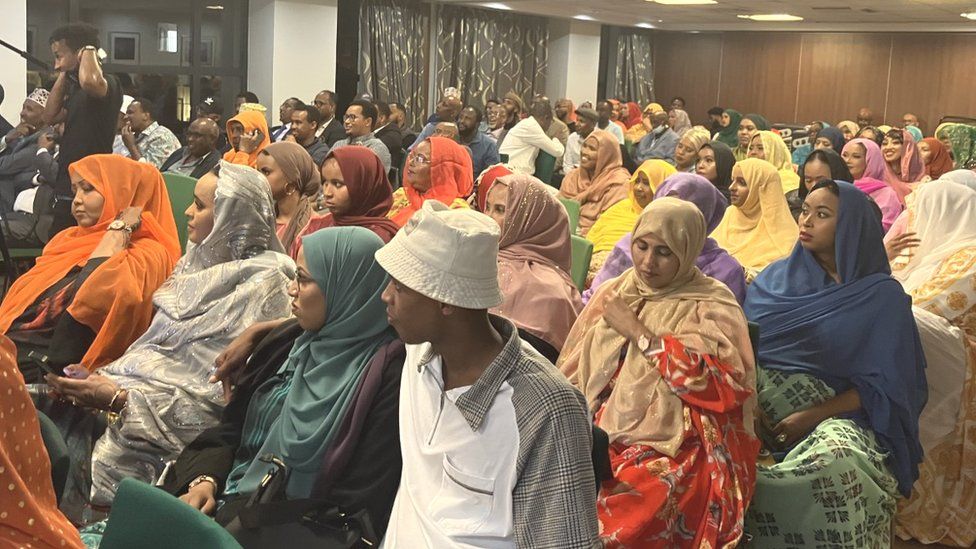 By Osob Elmi
BBC