A boat carrying about 500 members of Myanmar's Rohingya Muslim community has been rescued off northern Indonesia.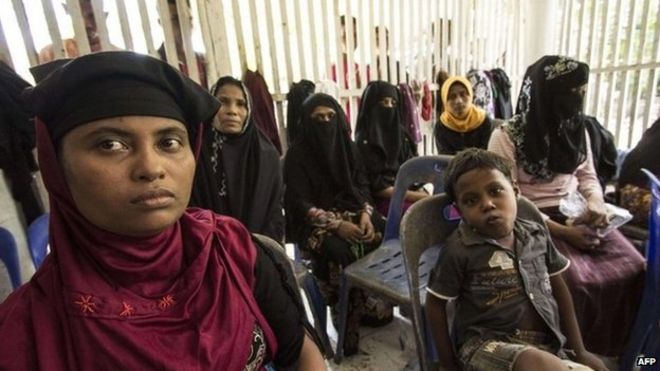 The boat – with many women and children on board – was stranded in waters off Aceh province when it was rescued.
Myanmar – formerly known as Burma – refuses to recognise Rohingya as citizens and hundreds of thousands have fled persecution in recent years.
Their main escape route has been the jungle border with Thailand, but many have also fled by sea.
"We received a report from fishermen this morning that there were boat people stranded," Aceh provincial rescue chief Budiawan told AFP news agency on Sunday.
"We despatched teams there and evacuated 469 migrants who are Rohingya from Myanmar and Bangladeshis. So far, all of them are safe," he added.
Rohingya Muslims have been fleeing sectarian violence in Myanmar for many years.
In December, the UN passed a resolution urging Myanmar to give access to citizenship for the Rohingya, many of whom are classed as stateless.
Source: BBC