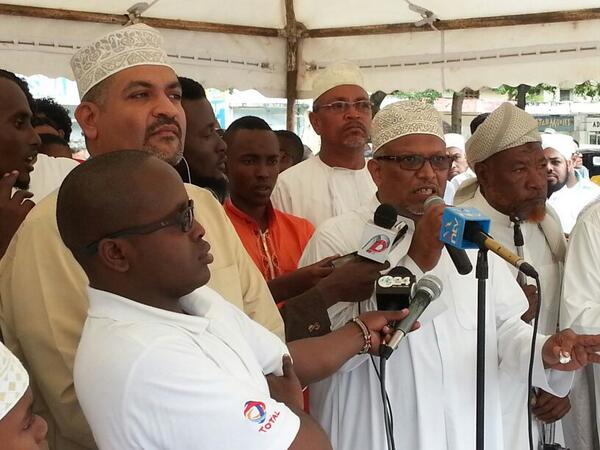 Hundreds of Muslims in Mombasa and Lamu on Friday defied Chief Kadhi Ahmed Muhdhar's advice to mark the Idd-ul-Fitr on Saturday.
The faithful flocked various mosques and open grounds for prayers, marking the beginning of their Idd celebrations.
Hundreds thronged Tononoka Grounds early in the morning where Sheikh Abu Hamza and Sheikh Abu Qatadah led prayers.
This is despite Sheikh Muhdhar's Thursday  announcement that the celebrations should begin on Saturday because the moon was not sighted.
But Sheikh Qatadah said they decided to mark the celebration because there is only one moon and it was sighted elsewhere.
HOLD PRAYERS
"We have decided to hold the prayers today just because we have other countries like Saudia Arabia who are also celebrating," he said.
Sheikh Qatadah, however, wished Muslims who are still fasting a happy Idd-ul-Fitr on Saturday.
Some Muslims in Lamu also held Idd-ul-Fitr prayers but the clerics involved urged truce, saying Sheikh Muhdhar ought to be respected.
Meanwhile, Kenya Assembly of Ulammah Secretary-General Sheikh Badru Khamis and Supreme Council of Kenya Muslims Chairman Muhdhar Khitamy criticised Muslims who defied the Chief Kadhi.
They argued that the moon was not sighted in any of the East African countries and thus those who decided to mark the celebrations today did on their "own".
MUSLIMS MISLED
"We neither sighted the moon nor did we receive any communication. According to our teachings, it is clear that we have to sight the moon for us to wrap up the holy month of Ramadhan," Sheikh Badru said.
He said they are ready to call an international conference to discuss the matter because many Muslims are being misled by unknowledgeable individuals.
But while addressing worshippers at Pamba Roho football grounds in Lamu, Sheikh Mohamed Issa urged Muslims not to bicker over the issue, saying differences have existed for decades.
He said Muslims should not differ over the timing of Idd-ul-Fitri and Idd-ul-Adha.
PEACE URGED
Whereas the former is marked on first day of the month of Shawal, the latter is observed on the tenth month of the lunar Islamic calendar, to signify end of pilgrimage in the holy city of Mecca.
Sheikh Issa further called on Muslims to remain steadfast in their religion by following the true teaching of Quran and good deeds of Prophet Muhammad (SAW).
"Our disregard for Islamic teachings and values is the main cause of the myriad challenges we are experiencing today," he observed.
On his part, Sheikh Omar Awadha called for peaceful co-existence between Muslims and their non-Muslims.
"Islam spread because of goods practices of our believed Prophet. We should also follow his footsteps so as we call many to embrace this God given religion," he said.