African Union troops announce new offensive against Shabaab militants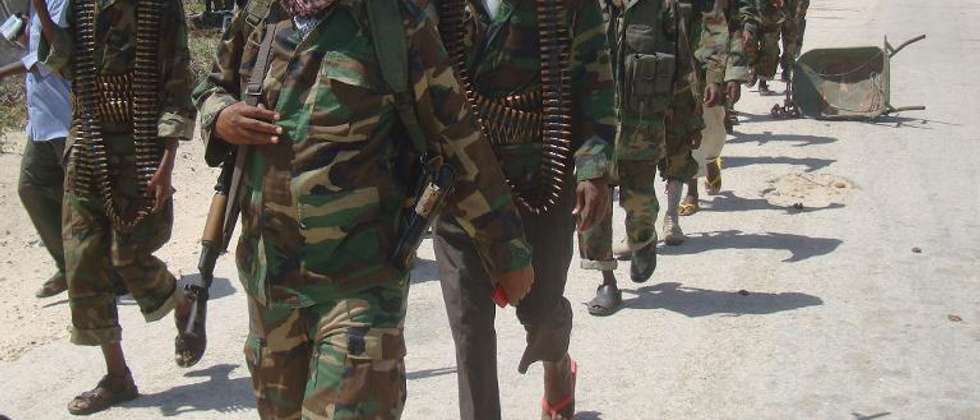 The Ugandan military has sent attack and transport helicopters to bolster its forces fighting the al-Qaida-linked al-Shabaab insurgency in Somalia.
Army spokesman Lt. Col. Paddy Ankunda told reporters on Sunday that the helicopters would be evacuating injured and improve communications in addition to carrying out operations against Shabaab militants.
"Our lines of communication are too long and it's been difficult to evacuate the injured or the sick soldiers. These air assets will boost our operations against al-Shabab," he said.
Also on Sunday African Union troops said that they had launched a new offensive against Shabaab militants in southern Somalia, vowing to flush the insurgents out of rural areas.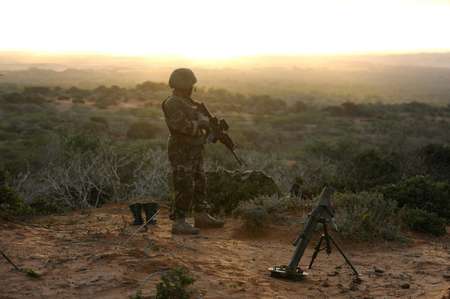 Tobin Jones (AMISOM/AFP/File)"A soldier belonging to the African Union Mission in Somalia stands on the top of a hill next to the al-Shabab stronghold of Barawe, in the Lower Shabelle region in October 2014"
The African Union Mission in Somalia, or AMISOM, said "Operation Jubba Corridor" was launched on Friday in the Bay and Gedo regions south of the capital Mogadishu along with Somali government troops.
"The operation will ensure that all the remaining areas in Somalia will be liberated and peace restored," AMISOM said in a statement.
The offensive was launched days after Kenyan government reports that a U.S. drone strike in the region killed at least 30 Shabaab rebels, among them several commanders.
It also comes several weeks after last month's Shebab assault on a AMISOM base which left dozens of Burundian soldier dead in one of the single deadliest incidents since AMISOM soldiers arrived in Somalia eight years ago.
The Shabaab, meaning "youth" in Arabic, emerged out of a bitter insurgency against Ethiopia, whose troops entered Somalia in a 2006 US-backed invasion to topple the Islamic Courts Union that was then controlling the capital Mogadishu.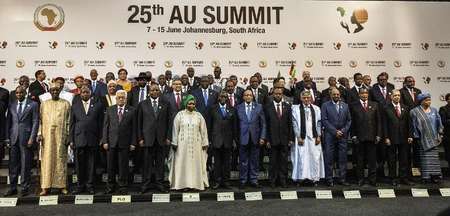 Gianluigi Guercia (AFP)"Heads of state and representative pose for a group photo at the 25th African Union Summit in Sandton South Africa on June 14, 2015"
Shabaab rebels continue to stage frequent attacks, seeking to counter claims that they are close to defeat after losing territory in the face of repeated African Union and Somali government offensives, regular U.S. drone strikes against their leaders and defections.
Currently affiliated to the Al-Qaida franchise, there has been mounting speculation that the group could shift its allegiance to the Islamic State of Iraq and Syria (IS) group.
In a message marking Muslim Eid celebrations on Friday, Shebab leader Ahmed Diriye — also known as Ahmed Umar Abu Ubaidah — outlined plans for the group to increase its operations outside of Somalia and particularly in Kenya.
Source: i24News