Twenty-one charity associations hand-picked 1000 children from among small orphanages and poor neighbourhoods.
Each orphan took home US$100 for Ramadhan Aftur – family-break of the day's fasting.
Hormuud Telecom Foundation (HTF), a fund set up, by Somalia's Hormuud Telecommunications company, footed the bill – a gesture that was part of the Foundation's schedule for the Holy Muslim month of Ramadhan.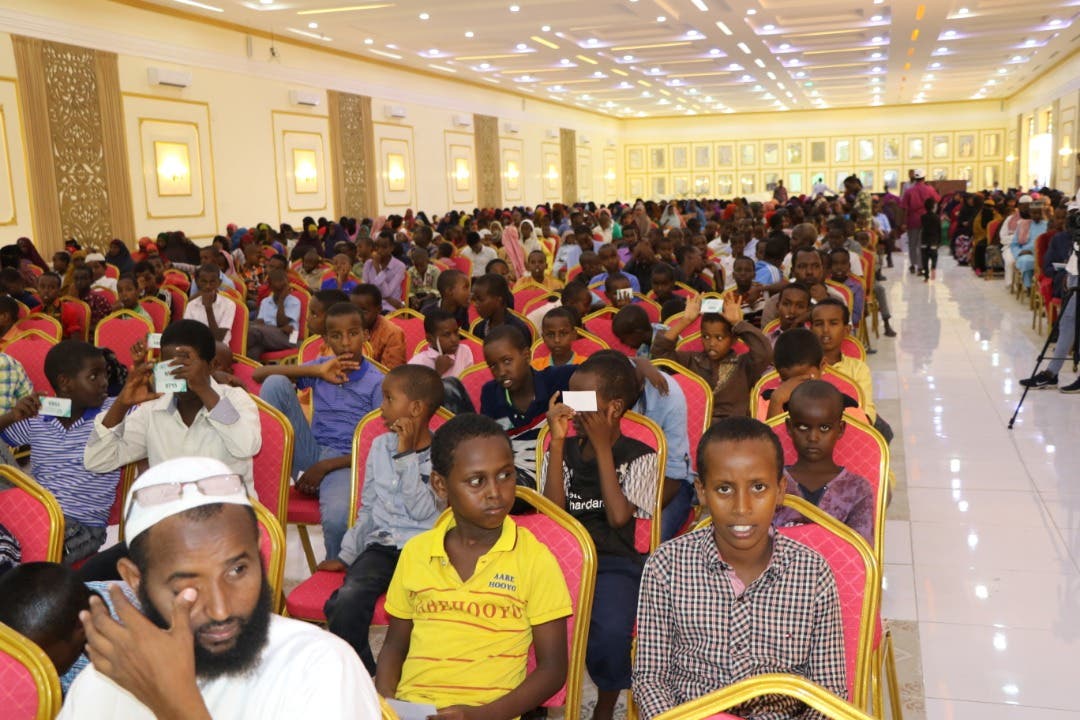 Organizers could hardly hold back their tears seeing how the donation touched recipients and mothers or relatives accompanying them as the children selected were very young – the young identified as among the most vulnerable in society. Young and an orphan was a combination none could contest or fault.
"Children need insurance against want and deprivation which they constantly live with.  One cannot fairly imagine the need of child who has no father to look up to for support and comfort – and especially in a month that his or her peers are eating and drinking and looking forward to a bright dress come Eid time," Abdullahi Nur Osman, HTF Chairman said.
Mr Osman called on society to try to insulate the more vulnerable members of the society from the ravages of unsupported, uncertain living.
Mr. Osman promised that the Foundation will continue reaching out to those who could use what little comfort they can offer during the Holy fasting month of Ramadhan.
HTF had, earlier, delivered food and clothing to inmates at the Central Prison of Mogadishu and to disabled army veterans at their homes, respectively.
Hormuud Telecom Foundation is the largest corporate social responsibility wing of a leading telecommunications industry in Somalia – Hormuud Telecom.
HTF has, since inception a few years back, established or took a consistent role in HTF Scholarships, Firefighting Services, Hormuud University, Healthcare and Development Programs,  and in emergency responses
Hormuud Telecom was founded in 2002 in Mogadishu, Somalia.
By Abdi Ga'al for SomTribune
Mogadishu
---
Editing by Amadou Farrel at SomTribune News desk.