Genel Energy has signed a farm-out deal with OPIC Somaliland Corp. (OSC), backed by Taiwan's CPC Corp. on a block in Somaliland.
OSC will take a 49% working interest in the SL10B13 area. It will pay 49% of all Genel's historic past costs plus a cash premium.
Genel will retain 51% and continue as operator. CPC operates in Africa through its OPIC unit.
The partners aim to drill an exploration well in 2023. Genel estimated the cost of this would be $40 million gross.
"Somaliland is a highly-prospective and largely unexplored region, with a compelling technical case for the drilling of a well," said Genel technical director Mike Adams. "Oil seeps confirm a working petroleum system, and one prospect alone could target over half a billion barrels across multiple stacked reservoirs. Being able to drill this at a low-cost to Genel, with a clear route to market in a success case, fits with our strategy, and we look forward to working with OSC."
Adams went on to note that the resources that would still be developed in the energy transition would need to be low cost, low carbon and provide material benefits to locals and the host government. "Somaliland has the potential to tick all of those boxes," he said.
The Somaliland government has approved the farm-out.
Genel said Somaliland's geology was analogous to Yemen. The block has "multiple stacked prospects", it said, with more than 5 billion barrels of prospective resources. It based this figure on 2D seismic acquired in January 2018.
The licence is around 150 km from the port at Berbera. Genel said this would offer a route to exports.
Genel launched its farm-out process in 2019.
20/12/2021, 7:47 am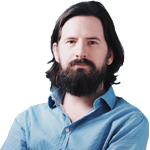 Energy Voice