The Pentagon announced Friday morning that Secretary of Defense Lloyd Austin spoke to his Russian counterpart Sergei Shoigu for the first time in 84 days, urging "an immediate ceasefire." Austin's call, U.S. government sources tell Newsweek, comes after high-level White House deliberations where President Joe Biden and his national security advisors discussed a new intelligence assessment of Russia's effort and the implication of Finland and Sweden's announcement that they would seek NATO membership.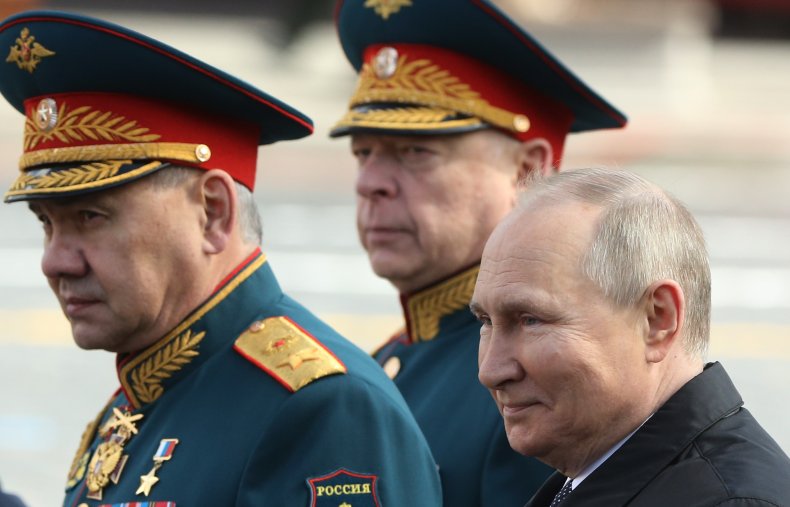 "There's a general sense growing that Putin indeed is in a corner, not just in Ukraine where his army is failing, but also in facing an existential threat from Europe, now even more united because of his missteps," says a U.S. senior intelligence official who has been involved in the deliberations.
U.S. intelligence now believes, based partly in a reading of new captured war plans and documents, that despite earlier statements, Russia has now backed away from any grand plan to take all of southern Ukraine.
"Odesa [Ukraine's third largest city] is safe from Putin's army and from coastal landings," says the intelligence official who worked on the reassessment. "The Russians seem to have abandoned the notion of advancing on Mykolaiv," the official says, while offensive efforts on the west bank of the Dnieper have been slowed by Ukrainian defenses and the ubiquitous logistics problems.