My most recent quest to find you the very best books in translation took me to Eastern Africa, where I sought out literature from Burundi, Comoros, Djibouti, Eritrea, Ethiopia, Kenya, Madagascar, French Southern Territories, Malawi, Mauritius, Mayotte, Mozambique, Reunion, Rwanda, Seychelles, Somalia, South Sudan, Tanzania, Zambia, and Zimbabwe.
It's worth noting that the impact of colonialism also impacts the language used by many of these writers. Some countries listed above don't have literature on this list because their writers primarily work in English, and while those countries certainly deserve their own list, my series focuses specifically on books that are in translation from non–English languages.
As with too many of these lists, there are a number of books that simply aren't available. The Dry Stump by Aldin Mutembei, a novel about the history of the AIDS health crisis in Tanzania written in Swahili. I also couldn't find Shinega's Village, a translation by Wolf Leslau of the first novel published in Chaha, written by Ethiopian author Sahle Sellassie, or The Strange Bride by Grace Ogot, translated from Dholuo by Okoth Okombo. I found it interesting and telling that I had so much trouble finding these books that were written in non-colonialist languages, and less trouble finding books written in Portuguese and French from the same region.
But not to worry: I was still able to find 11 excellent books in translation for you to sink your teeth into this month. These books dig into colonialism, government, and justice; tackle issues of gender, sex, and marriage; and zoom in to tragic historic events. I hope you enjoy these reads as much as I did!
As always, please note that while I took great care to list content warnings where I could, things can fall through the cracks. Please do additional research on the recommended titles if needed.
Eve Out of her Ruins by Ananda Devi, translated from French by Jeffrey Zuckerman
On the island of Mauritius, a young magnetic teenager named Eve is willing to do whatever she needs to in order to escape her abusive household. While Saadiq writes poetry in her name and struggles against the toxic masculinity rife in his neighborhood, and best friend Savita stands by her in devotion and true, loyal love, Eve tries to escape a neighborhood that seems to trap everyone who lives there in an endless cycle of violence. This gorgeously brutal book about capitalism, power, and growing up too fast was one of my absolute favorites of the last few years.
Content warnings for rape, rape culture, trauma, homophobia, femicide, murder, domestic violence and abuse, profiling, suicidal ideation.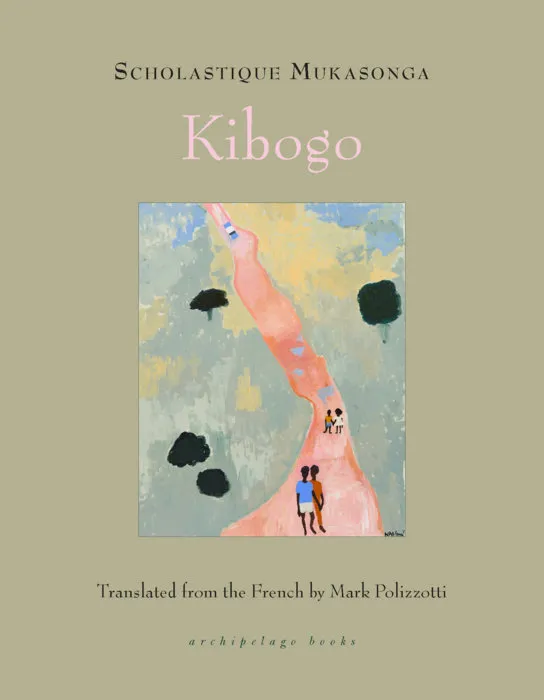 Kibogo by Scholastique Mukasonga, translated from French by Mark Polizzotti
Oral folklore tells of Kibogo, who brings rain, who allowed himself to be struck by lightning to bring rain to the people. But Christian missionaries from Europe are set on replacing this old mythology. Centered loosely around the story of one Rwandan-born, ambitious padri who tries to combine the Kibogo myth with the story of Jesus, this book is made up of four stories that come together to capture a belief system being threatened by the "progress" colonization brings — even in the form, for example, of a professor set on studying their "ancient beliefs." Mukasonga is an incredible author, and this book fits a lot into a small package.
Content warnings for ableism, imperialism.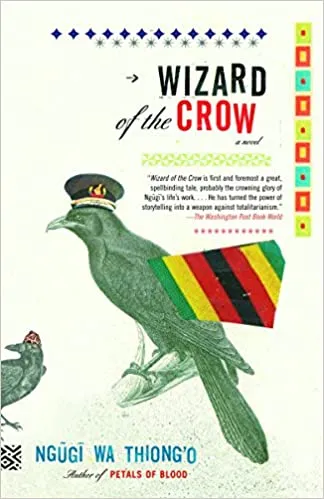 Wizard of the Crow by Ngũgĩ wa Thiong'o, translated from Kikuyu by Author
I can only hope that this isn't the first time you're hearing of Thiong'o, but if it is, welcome, and go get this book, which is considered his masterpiece. This searing, surrealist satire of dictatorship portrays the Free Republic of Aburĩria alongside its dictator, the Ruler, the people leaping and bending over backwards to please him; a man who accidentally becomes known as the Wizard of the Crow; and a leader within the protest movement. It is absurd and pokes fun at all the ways that totalitarian governments try to twist up the truth.
Thiong'o was jailed without any charge in Kenya for much of 1977 and '78 for cowriting a searing, critical play in his mother tongue of Gĩkũyũ. He would later be forced into exile. His focus on writing in his mother tongue rather than the language of Kenya's colonizers, his courage in speaking truth to dictators, and his incredible literary works have made him a perennial Nobel Prize hopeful and one of East Africa's most famous authors.
Content warnings for torture, violence, domestic abuse, racism, sexual assault and harassment.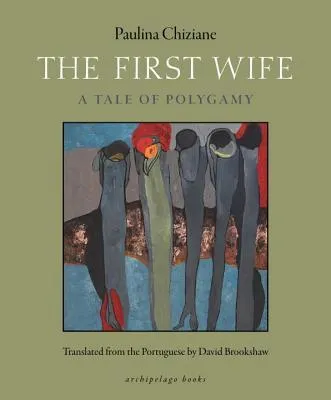 To her sorrow, Rosa discovers one day that her husband has other women. At first, she strikes against Julieta in fury — but then, they begin to find common ground, as they discover more and more women he's romanced. In their resistance against Tony's womanizing ways, the women find an unexpected solidarity by banding together and demanding the rights they should be granted by the old rules of polygamy, all while encouraging each other in new quests to be more independent, economically and emotionally. While sometimes wordy, this book from Mozambique has a fascinating art to it that's impossible to resist, at turns emotional and hysterical.
Content warnings for sexual assault/harassment, death, colorism, racism, misogynoir, death.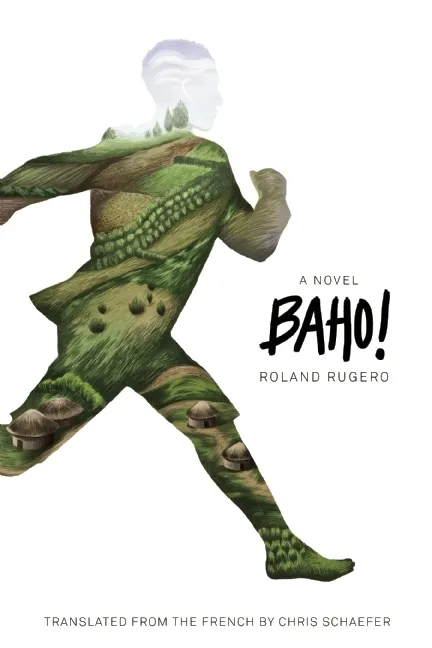 Baho! By Roland Rugero, translated from French and Kirundi by Chris Scaefer
An awful moment of mob violence spirals after a mute man tries to ask a woman where to relieve himself in a fit of upset stomach, and in his confused, panicked state approaching the woman, is mistakenly accused of sexual assault. The events all unfold from multiple points-of-view. This book packed with painful irony looks at a society damaged by the violence of war, where the standards of language and justice can no longer be trusted, and so pent up, eventually lands at the feet of an innocent man. The first book from Burundi to ever be translated into English, this book is a quick read at just 90 pages despite its tough subject matter.
Content warnings for ableism, violence, domestic abuse, torture, body horror, issues of sexual assault and rape, mob violence.
The Last Brother by Nathacha Appanah, translated from French by Geoffrey Strachan
Young Raj knows nothing of World War II or its consequences. All he knows is his family's hardship, his father's abuse, his mother's love, and the faith he has in his two older brothers. But after tragedy strikes, his obsession with hiding places will bring him to an unexpected new friend: a young sickly Jewish boy named David trapped in the local prison. This moving novel is equal parts emotional coming-of-age tale of grief and childhood innocence, and fiction about a relatively unknown piece of history: the Jewish prisoners who died on the island of Mauritius.
Content warnings for violence, domestic abuse, grief, suicidal ideation.
translated from Tigrinya by Ghirmai Negash
Italy is at war in Libya, and they turn to their colonized Eritrea for more bodies. Tuquabo is one of the soldiers to join up, believing the rhetoric about courage and honor, only to discover the true consequences of colonial rule and find out the hard way what the "battle" in Libya actually looks like. I recommend skipping all of the introductions and diving straight in to this compact story of Tuquabo's struggle to understand colonization and the ways he and his fellow soldiers have been complicit in Italy's quest for power, as seeds of resistance begin to bloom. This book is notable for being one of the first novels to be translated into English from an African language.
Content warnings for imperialism, violence, racism, grief.
In the United States of Africa by Abdourahman A. Waberi, translated from French by David and Nicole Ball
Waberi's satire in which roles are reversed, and Africa became the "dominant" continent, shows the absurdities of imperialism and the prejudices it gives rise to. The primary story involves young Maya going to the backwards, struggling city of Paris, France to try and find her origins and her mother. It subverts the classic story of someone going back to Africa to discover their past and reconnect with their culture, playing on issues of voyeurism, classism, and other problems that arise in those interactions. It's also worth checking out the most recent novel by the Djaboutian author (translated by David and Nicole Ball), Transit, which was a finalist for the Best Translated Book Award in 2013.
Content warnings for ableism, racism, classism, imperialism.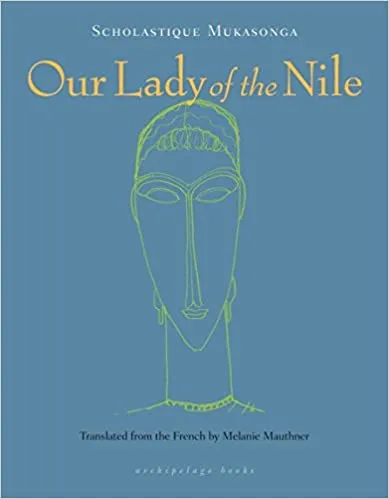 Our Lady of the Nile by Scholastique Mukasonga, translated from French by Melanie Mauthier
Yes, this is another book by Scholastique Mukasonga, but I'm not sorry — I would recommend you too set off on a quest to read everything she's written. In 1973, an elite school for young girls serves as a microcosm of the social issues, prejudices, and colonialist politics after independence from Belgium and before the storm of the Rwandan genocide. The rich teenage characters and their alliances, arguments, backgrounds, and parents' beliefs come together to paint a really vivid story. It all takes place 15 years before the violent schism that Mukasonga herself would just escape along with her close family, and that event looms over the seemingly innocent but quietly heartrending dramas of the girls.
Content warnings for violence, racism, sexual assault, adult/child relationship, death, miscarriage.
Sea Loves Me by Mia Couto, translated from Portuguese by David Brookshaw with Eric M.B. Becker
This witty collection of Couto's short stories, including ones that previously weren't available in English, is intensely readable, full of dry humor, folkloric community stories, and more. Couto tells stories of gaffes in relationships between men and women, disastrous mistakes of the secret police, twists of fate, the edge of dream and reality, sex, love, and revenge. Many of the stories in this collection are written like folk tales, pulling on the oral tradition to give us thought-provoking fairy tales, while others are social comedies or tragedies all on their own.
Content warnings for ableism, fatphobia, and violence, as well as domestic abuse, sexual assault, animal death, racism, and suicide.
Small Country by Gaël Faye, translated from French by Sarah Ardizzone
This is a short, brutal book about a child growing up in Burundi as the Rwandan genocide looms across the border. Young Gaby is the son of a French father and a Rwandan mother, leaving him with a strange sense of unbelonging. As he grows up, his neighborhood and his friends grow up before his eyes in ways he isn't prepared for. It's a tough novel about the disconnection he faces living with a well-off French father amidst the violence, and the impact of the genocide and loss on his mother — and where he's left in between, when the damage has been done.
Content warnings for imperialism, racism, sexism, ethnic violence, graphic violence, genocide, animal cruelty.
---
Looking for more works in translation? Check out these books from Catalonia, Japan, Southeastern Europe, Argentina, Central Africa, Japan, Ukraine, Chile, Germany, Indonesia, Peru, and Italian, and books translated from Arabic, Modern Greek, and French. Or you can check out all of our in translation content.
If you have recommendations or requests for future lists of books in translation, or if you want me to know about a book I missed, please let me know on Twitter!
Bookriot