Catalonia's Human Towers competition, 'Concurs de Castells,' took place in Tarragona, attracting 20,000 spectators, 32 teams and saw one troupe secure its eighth title on the trot.
The historic cultural and sporting event, which has its origins in the 18th century, was held over the weekend and sees competitors from all over the word take part.
Awesome shot of the human tower competition in Tarragona, Spain by @morenatti2004 https://t.co/ByfOA0yUxD pic.twitter.com/dtbHCWN3Gc

— Meredith Frost (@MeredithFrost) October 2, 2016
The towers, known as castells, are considered a UNESCO intangible Cultural Heritage and an intrinsic part of Catalan identity. Children and adults work together in building the often-complex 'human towers', with stronger individuals anchoring the 'structure' at its base and kids climbing on top.
Many of the participants and spectators wear brightly colored t-shirts in the arena, with multiple teams in action simultaneously.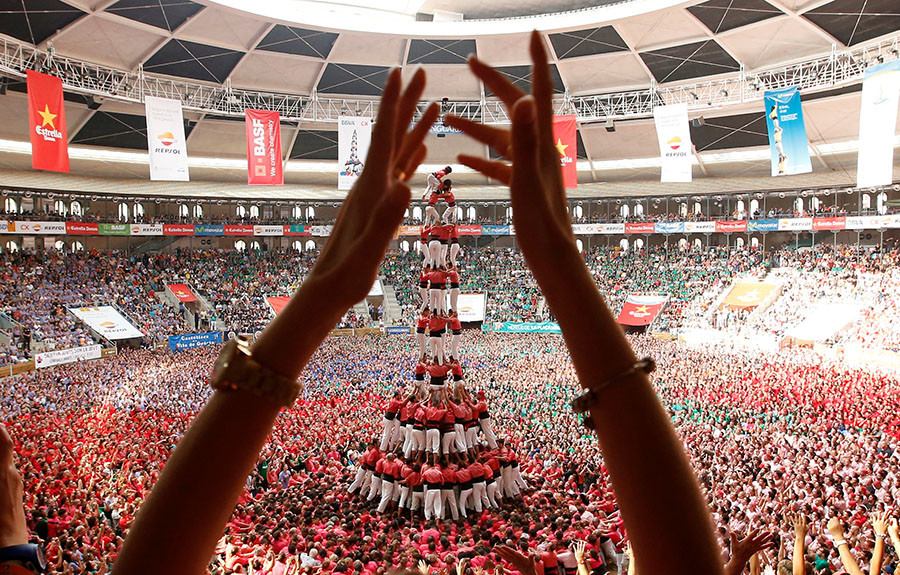 The group from Vilafranca may have claimed the crown yet again, but the Chinese team 'Els Xiquets de Hangzhou' (Children of Hangzhou) stole the hearts of many present. And it's not hard to see why.
Another participant in the contest, Jose said: "I think it's great to have the Chinese team in the contest. I feel very excited when they stand beside us."
Of course, you would want to be sure the people below aren't feeling light headed.